Located in Northern California, the beautiful
Anderson Valley
has over 30 wineries open for tastings and tours. Around 100 miles north of San Francisco, the Anderson Valley offers wine connoisseurs a serene, rural alternative to the bustling communities in the big city.
A haven for winemakers and farmers, Anderson Valley is home to some of the best local wines, particularly if you're in the market for organic and sustainably produced bottles. Combined with a stunning natural landscape, Anderson Valley's thriving wine scene makes the area a tranquil and relaxing place to call home. So if you're considering investing in
Anderson Valley real estate
, get to know some of the top wine producers in the area.
Signal Ridge Winery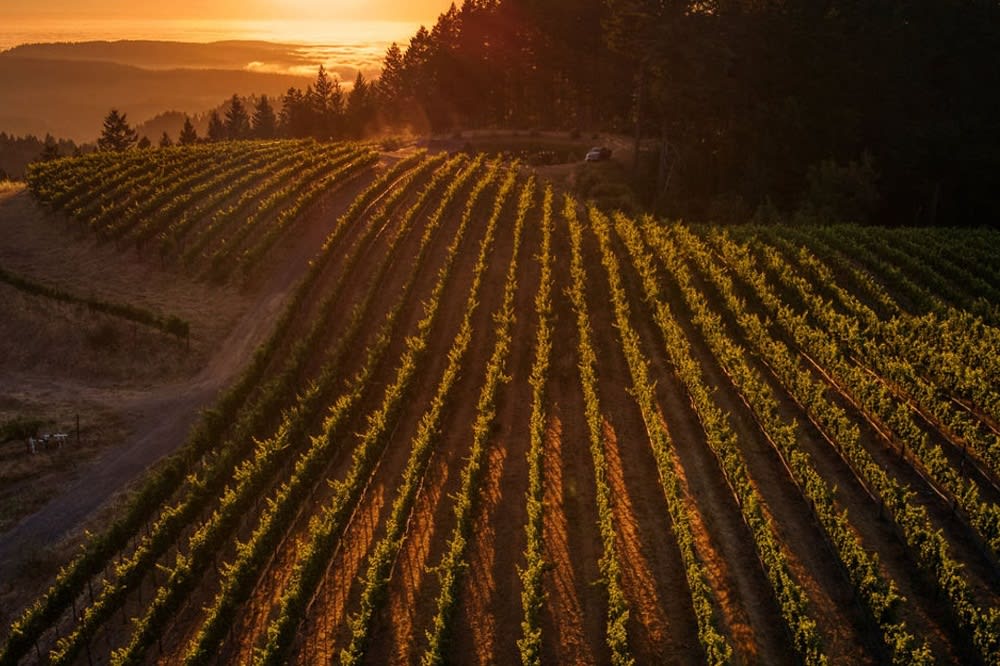 The
Signal Ridge Winery
kicks off our list with its beautiful mountain-top location and rows of thriving grape vines, all minutes from Anderson Valley homes for sale. Signal Ridge is located on Cold Spring Mountain, at an elevation of 2,642 feet. This unique placement allows the vineyard to stay cool even beneath the area's almost year-round sunshine. With an emphasis on Pinot Noir and Chardonnay, Signal Ridge produces 12 different wines through 100% organic block-farming methods. Due to the variable nature of their harvest yields, Signal Ridge encourages interested oenophiles to join their mailing list and be notified when new products are available.
Goldeneye Winery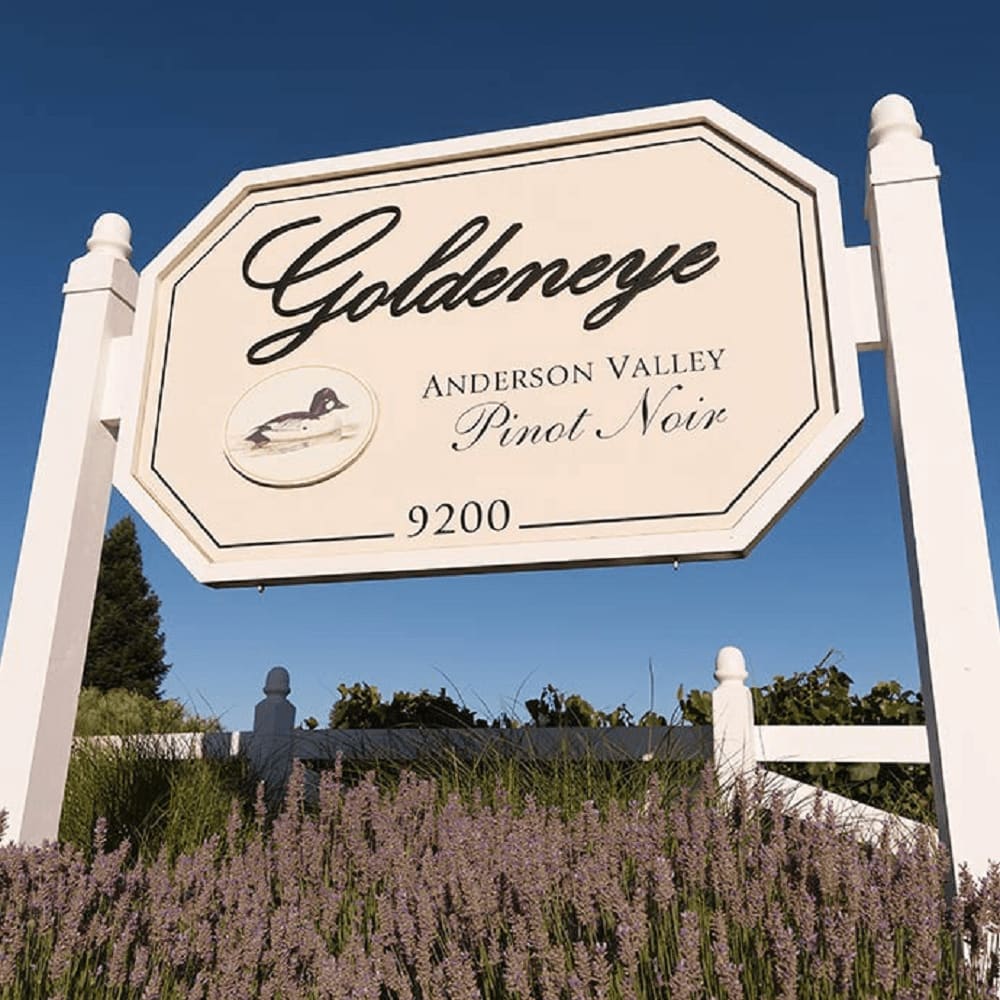 Founded in 1996,
Goldeneye Winery
is a mainstay of wine in the Anderson Valley. What started as an 80-acre ranchland and small winery is today a major producer of world-renowned Pinot Noir. Their first estate in 1996 was named Confluence Vineyard, and in 1997, the first vines were planted there. The Goldeneye Pinot Noir debuted in 2000 to much applause, and Goldeneye co-founders Dan and Margaret Duckhorn went on to acquire Gowan Creek vineyard that same year. The historically beautiful Narrows Vineyard was bought in 2003, and the company went on to unveil the new Gowan Creek Winery in 2009, a facility that focuses on environmentally-friendly practices to produce exceptional wines. As a premier producer of Pinot Noir, Goldeneye Winery aims to produce outstanding and elegant Pinot Noire with the heart and spirit of gorgeous Anderson Valley. Plus, they have an events calendar full of harvest parties, lawn games, dinner parties, virtual wine tastings, and more.
Navarro Vineyards & Winery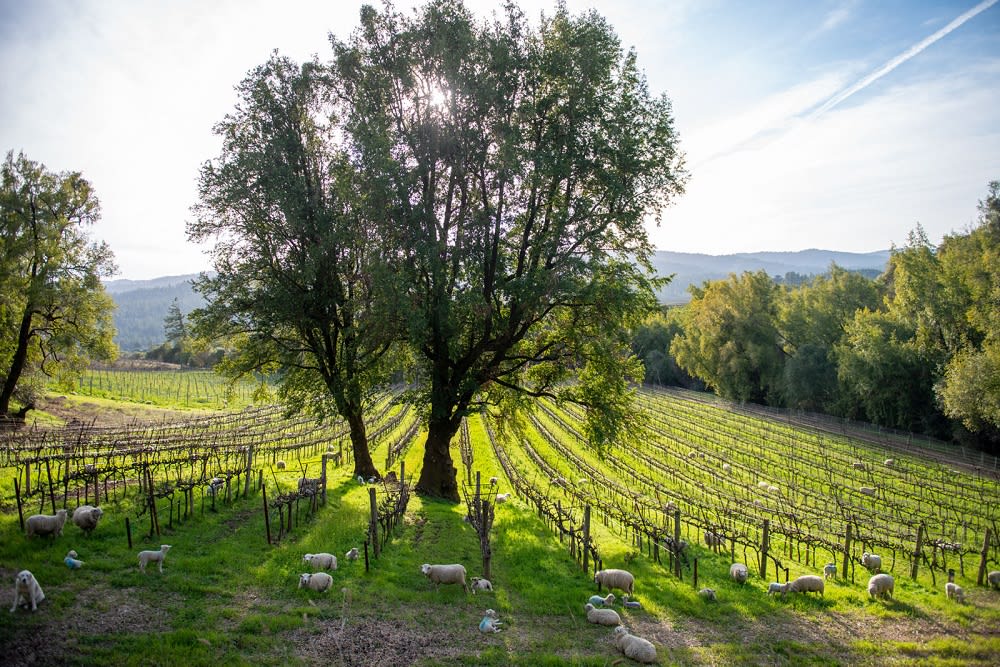 Photo courtesy of Navarro Vineyards
Navarro Vineyards & Winery
has been part of the Anderson Valley community since the mid-1970s. A small, family-owned vineyard, Navarro sells most of its products directly from their tasting room or online. They have an impressive array of wines that range from Chardonnays to Pinot Blancs to Rosés and Pinot Noirs and release new wines regularly.

All tastings are currently being held outdoors on the beautiful covered deck. Reservations are encouraged for parties of four or fewer who want to sample a selection of the vineyard's wines and grape juices. Placed against a mountain backdrop, the setting makes for a perfect night out—just remember to dress warmly, as the refreshing mountain breeze can be chilly once the sun goes down.
Roederer Estate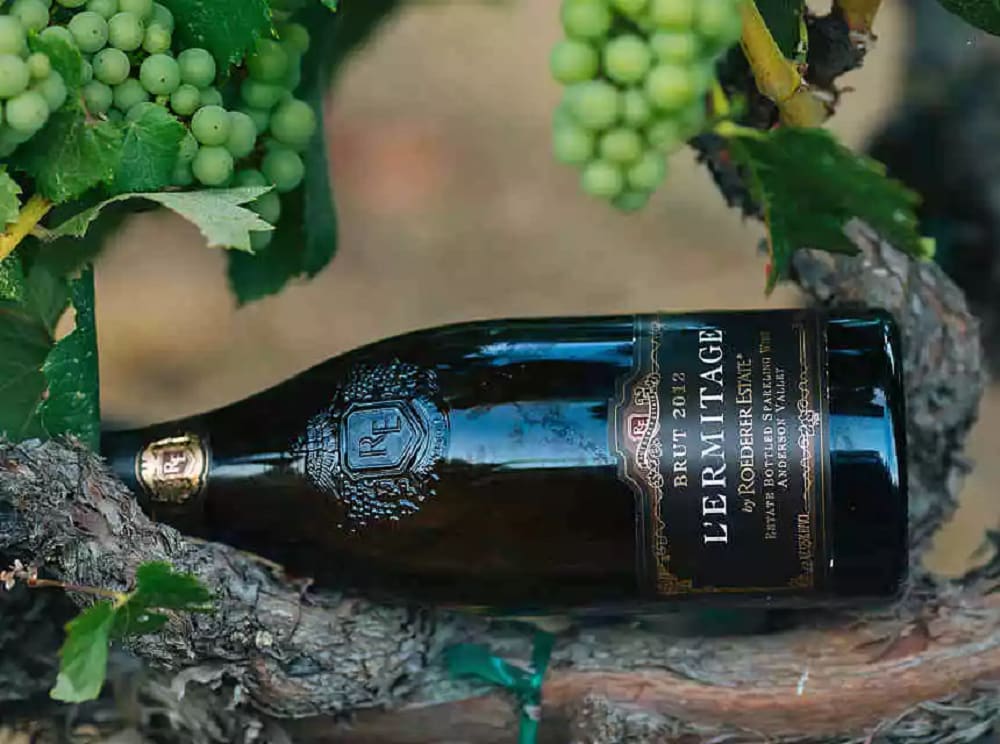 Photo courtesy of Roederer Estate
The incredible
Roederer Estate
is the largest wine producer in the valley. Since the 1980s, Roederer Estate has been a staple in the Anderson Valley area for producing excellent, French-inspired sparkling wines at their 580-acre vineyard on the gorgeous hillside. They aim to create an exceptional wine experience by crafting wines with uniquely amazing aromas and textures. The Roederer Estate tasting room is open daily from 11 a.m. to 5 p.m. and is the go-to spot for all things wine, from oak-aged selections to red fruit cuvée and vintage L'Ermitage. You can even join their Wine Club for their most outstanding offerings and access to special releases.
Lula Cellars
Photo courtesy of Lula Cellars

When you invest in Anderson Valley real estate, you also gain access to Lula Cellars, a gorgeous vineyard that specializes in Pinot Noir. Lula Cellars places high value on customer service and high-quality Pinots, though they do produce other types of wines as well. Located on a 22-acre lot, Lula Cellars welcomes visitors for vineyard tours and tastings in their wine room, which is even pet-friendly. Sample a variety of their wines, from the 2021 Gewurztraminer to the Guntly Red Pinot Noir, or become a member of their wine club for access to a selection of exclusive bottles. Reservations are recommended but not required at Lula Cellars. During the summer, their estate is open for tastings Thursday through Monday from 11:00 a.m. to 5:00 p.m.
Brashley Vineyards & Tasting Room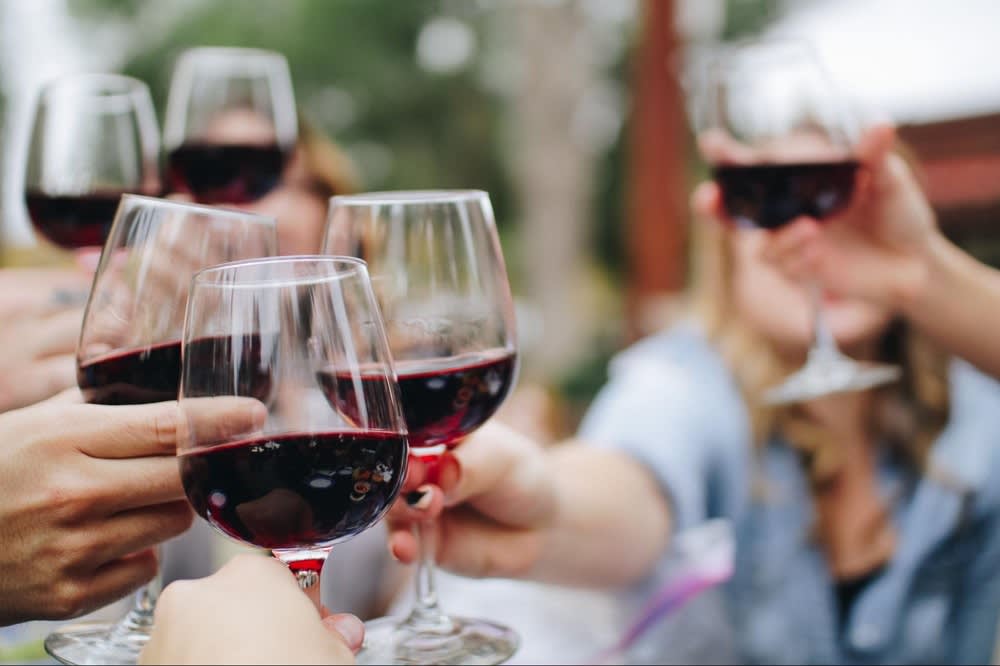 Brashley Vineyards
is at the heart of the valley, situated on 10 acres of beautiful farmland. With an emphasis on producing spectacular Pinot Noirs, Brashley also puts out fantastic bottles of Sauvignon Blanc and Rosé. Brashley welcomes visitors who want to learn more about how their vineyard operates. Tastings are also encouraged for parties of two or more. With the purchase of two bottles, parties can sample additional wine for free. Or, groups can select four wines to try during their visit.

The vineyard also offers membership in three different wine clubs, from the All Angles Club to the Triangle Red Club. The former receives six bottles of the vineyard's current collection twice a year, a substantial discount on additional orders, and complimentary tastings. Meanwhile, the latter is perfect for red wine lovers, offering three bottles of Pinot Noir twice a year, a member discount, and tastings on the house. Brashley Vineyards is open Friday through Sunday from 11:00 a.m. to 4:00 p.m.
The Anderson Valley offers a peaceful escape to anyone looking to settle down in the scenic Northern California countryside. A hub for wineries and vineyards, the Anderson Valley has no shortage of tasting rooms to visit, ensuring your weekends are spent sipping Pinot Noir at some of the loveliest family-run vineyards in the region. To make sure you find the perfect property to call home in the valley, partner with a real estate agent who's experienced in helping clients secure Anderson Valley homes. Kevin McDonald is a top luxury realtor in Mendocino whose family has been part of the local community for three generations. As you start browsing Anderson Valley homes for sale, trust that Kevin can provide expert insight into the local market and find your next forever home. When you're ready to start the homebuying process, contact
Kevin McDonald
.