When it comes to California Wine Country, dreamy real estate is practically a guarantee. Whether you're a bride looking for the perfect place to host her wedding, someone interested in starting your own winery, or simply hoping to snag a beautiful home, the appeal of Californian vineyard estates is unmatched. And when it comes to owning wine country real estate, the possibilities are endless. Not only is it possible to own a beautiful home, but you can establish a business as well, and it's all done with a straightforward purchase.


With these exceptional benefits, it's no surprise that many people seek out homes in these locations. But if you are debating whether or not California Wine Country homes are worth the investment, check out some of these reasons below.
Beautiful scenery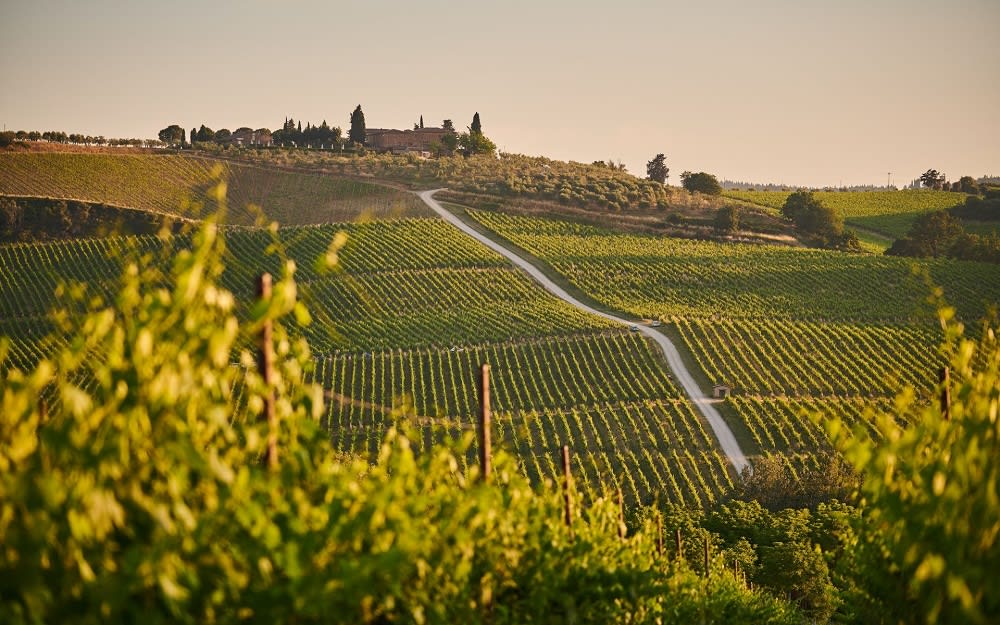 Despite being called "wine country," this area has a lot to offer outside of vineyards and wine tastings. As a matter of fact, depending on the specific location that you plan to move into, you will be able to experience charming towns, enjoy an assortment of art galleries, or even witness
breathtaking views of Ukiah Valley
. Since wine country is located along the coast, there are endless options for water-related activities as well.
Both Hopland and Anderson Valley real estate is located within Mendocino County. While wine tasting might be a huge draw to this area, there is also the Point Arena Lighthouse, whale watching, and the
B. Bryan Preserve
, a private preservation that has become home to several African animals.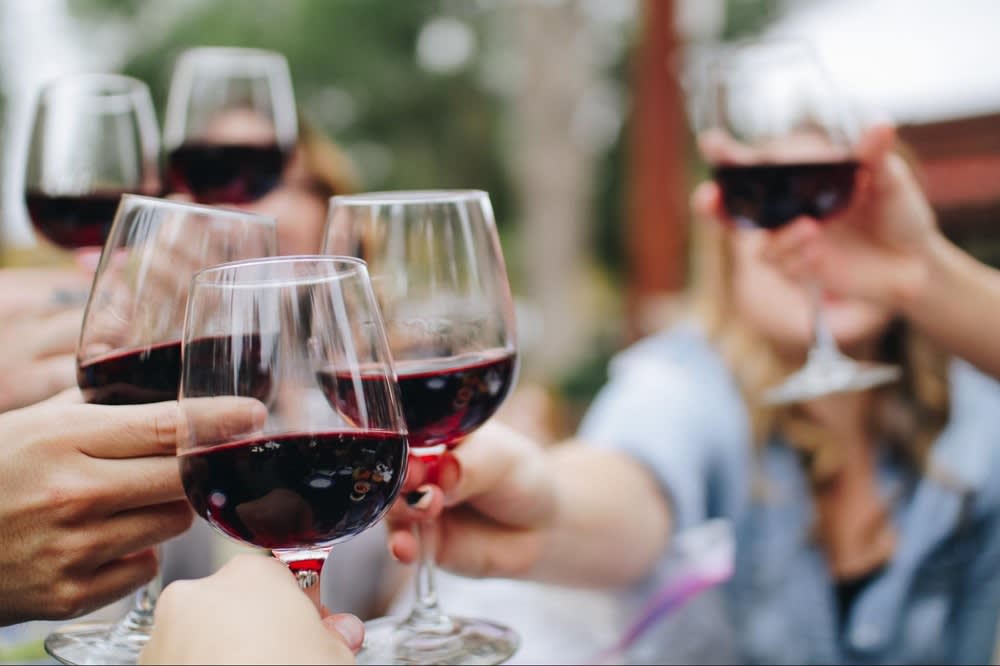 There is also Sonoma Wine Country, where Healdsburg real estate is located. Like Anderson Valley and Hopland real estate, this area provides plenty of activities besides wine tastings that are great for all age groups, including art galleries, museums, parks, kayaking, and casinos. But despite these options, Sonoma still retains a small-town charm that is alluring to many.
While both of these areas have their fair share of visitors, all trying to take in some of the local sights and sounds, it doesn't mean that they're overwhelmed with them. You can still enjoy the beauty of Mendocino and Sonoma without fear of it being overrun by tourism.


Regardless of where you decide to invest in California Wine Country real estate, you can expect to enjoy more than just a few locally-made glasses of wine.
Beautiful homes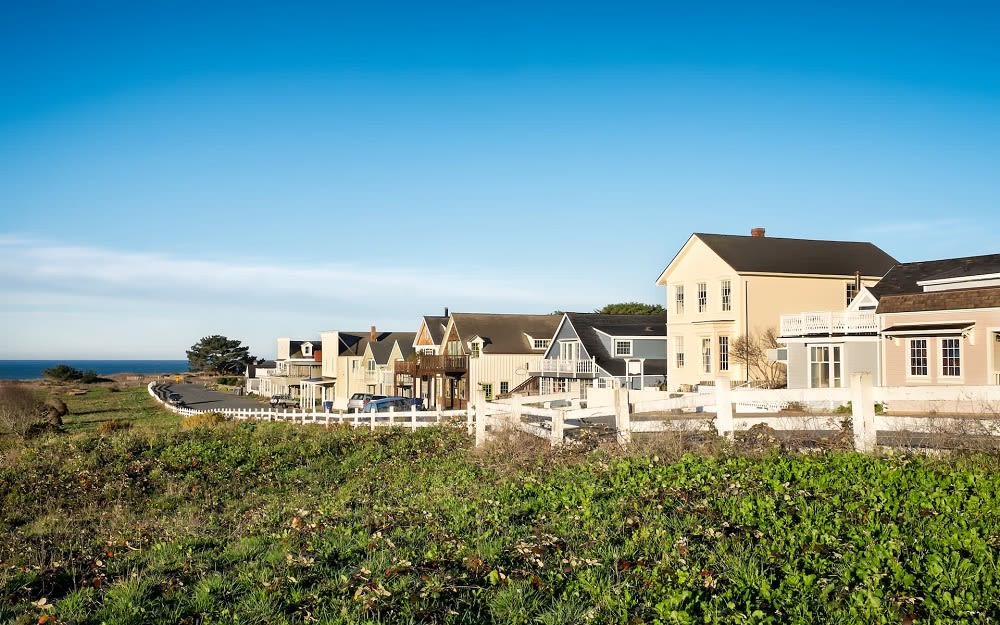 If there's one thing you can expect in California Wine Country, it's a beautiful home. Anyone who loves the idea of a sprawling property can look no further than Hopland, Healdsburg, or Anderson Valley real estate. These locations are known not only for their magnificence but for the amount of space they provide, and this space isn't strictly limited to vineyards.
If you love to entertain, consider looking into Hopland real estate, which often features stunning views of the valley and an outdoor area perfect for delighting guests. However, if you're more interested in luxury homes that can provide something cozy, then Healdsburg real estate will have something for you. Regardless of where you look, you are guaranteed to find a beautiful home and one that is spacious enough to accommodate all of your needs.


While there are plenty of beautiful homes to choose from, there is also still an abundance of land for sale that you can build on. If you choose this option, not only will you be able to craft the home of your dreams, but you'll also be able to incorporate all the things that you may come to love about Healdsburg, Hopland, and Anderson Valley real estate into the design.


If you opt for a beautiful home with a vineyard, you'll be rewarded with the perks of being able to craft your own wines. What better way is there to end the day in your new home than with a glass of wine produced on your own property? It'll ensure a future as a wine aficionado if you aren't one yet and will make for fantastic conversations when hosting.
Opportunities for business
While the thought of purchasing an estate in California Wine Country might make you imagine a house with a sprawling vineyard as a backyard, it doesn't have to. One of the appealing things about Healdsburg real estate is that you can choose a home without a vineyard. That said, if having a vineyard on the property is a must, then definitely consider Hopland and Anderson Valley real estate.


The immediate benefit of having a vineyard on your property is that it opens the door to potentially starting your own business. If you are interested in crafting your own wine, having a vineyard in your backyard will make the process easier. You'll be able to decide on the types of grapes you want to plant and reap the reward of having a business that doesn't require you to leave your front yard in the mornings.


Don't let the thought of opening a business and crafting wine overwhelm you. Under no circumstances are you expected to start a winery simply because you have a vineyard on your property. It can merely be a lovely addition to your property or
become a newfound hobby
. It can also be a great way to connect and network with other vineyard owners in the area.
All in all, homes for sale in California wine country are coveted real estate due to their beauty and versatility. Whether you have a family and seek a new home with an abundance of land, or you're looking to invigorate your life with the potential creation of your own winery, there's something for everyone. When you are ready to begin searching for your perfect vineyard home, you can reach out to trusted Healdsburg real estate professional
Kevin McDonald
for assistance.