The decision to sell your home can create anxiety and leave you with a sense of loss because of the years spent inside the home making memories. Knowing when it is time to leave a home is essential for creating a sense of closure and completeness.

The time may come when you know for sure the home you are currently in is no longer suitable for you or your family. Common times when homes go up for sale include expansion of the family, reduction of the family, and moving due to a new job in a new location. Choosing to move for comfort and convenience is a necessary option but choosing to move to a home with more luxury and space for your family to make more memories in is a priceless option.
The house's size is no longer compatible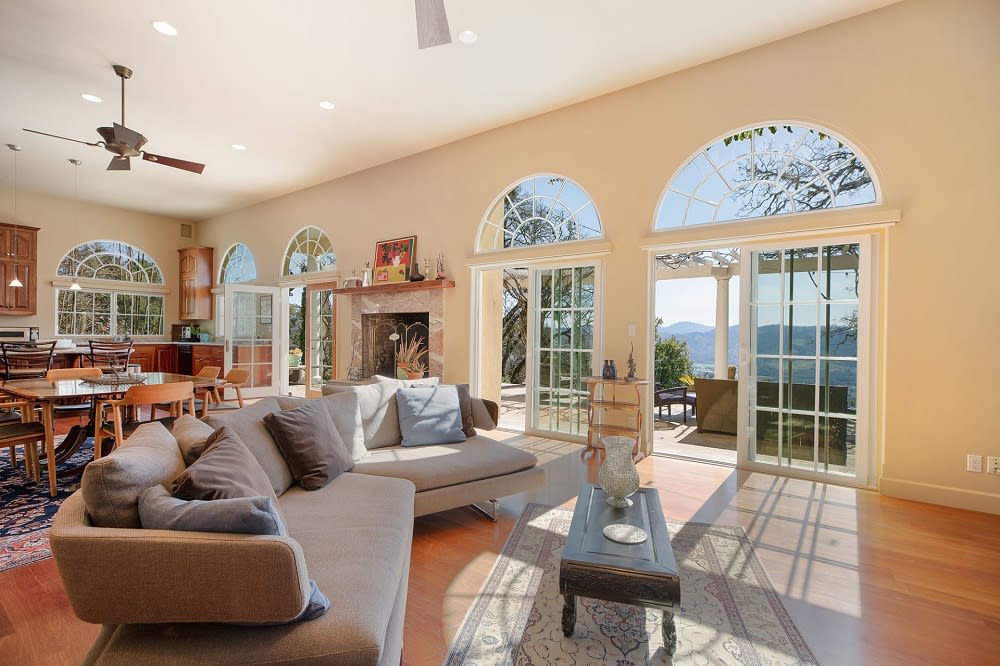 Photo courtesy of Kevin McDonald Real Estate
A growing family quickly needs more space for fun activities, personal space, and of course, more family. Whether taking in elderly parents or family members, having or adopting children, or even hosting a foreign exchange student, each addition can cause a strain on a smaller home.
One way to tell that there isn't enough room for everyone to be comfortable in the home is when you have an overnight guest, kid, or adult. If to accommodate a guest, you have to play shuffle with sleeping arrangements, you might want to look at a slightly bigger home.
On the other hand, there is the problem with too much space, and not enough family or guests. This situation can strain finances, cleaning, and create a sense of loneliness. Downgrading to a home more suited for the size of the family can make a world of difference.
There is another option that is to be considered when choosing to move because of home comfort. Location. Your home may be near the size you need, and more space isn't a necessity but would make everyone more comfortable, but the location is too far from work, kids' activities, and shopping. Get closer to locations like the
Sonoma Fun Center
or live in the historical district near
General Vallejo's Home
.
Look at the interactions between household members for a guide on if your home is no longer the right size. Judge the home you have against a bigger or smaller home in regard to upkeep, financial investments, and comforts. Of course, there are times when choosing to sell a home isn't a matter of choosing the right size, but a situation that you are in.
Forced sales
Choosing the size of your home is a great reason to sell your house, however, what if you have no choice? Making that decision is taken away from you, and you need to move quickly to get the property ready to sell and on the market.

One reason may be because of a dream job you secured, only it is across the country. You may not want to leave your luxurious home, but you must follow your dream. Most of the time you will not have long to decide if accepting the position is worth going through with relocation.

Another excellent reason is the inheritance of a home. You already have your luxurious home in the location you love, so moving into the inherited home is not an option. Selling the home may be harder to do, for sentimental reasons. There are many reasons to sell this home.

You could need to sell the property as part of the estate to split between surviving members of the family, or to decrease your own costs. Turning it into a rental home may not be an option because of the upkeep cost and taxes on the newly received home.

Rental homes are a handful of responsibilities no matter where you live. Landlords are responsible for the upkeep and maintenance of the property. Sometimes, it becomes more of a burden and profits become losses. You also still have to pay taxes on top of any other fees. Selling a rental home is an easy way to get out from under a declining profit. There are times when the tenant would love to purchase the home and make it their own.

When selling your home becomes a forced reality rather than a choice, it can seem like a loss. Take any time allowed to reconcile your feelings so that you can put the house up for sale with a reputable real estate agent. If you are short on time, listing the home as-is is an option that can create a faster sale. Now that we covered most of the reasons to choose to sell your home, there are important factors to consider to know if you are ready to sell.
Financial Security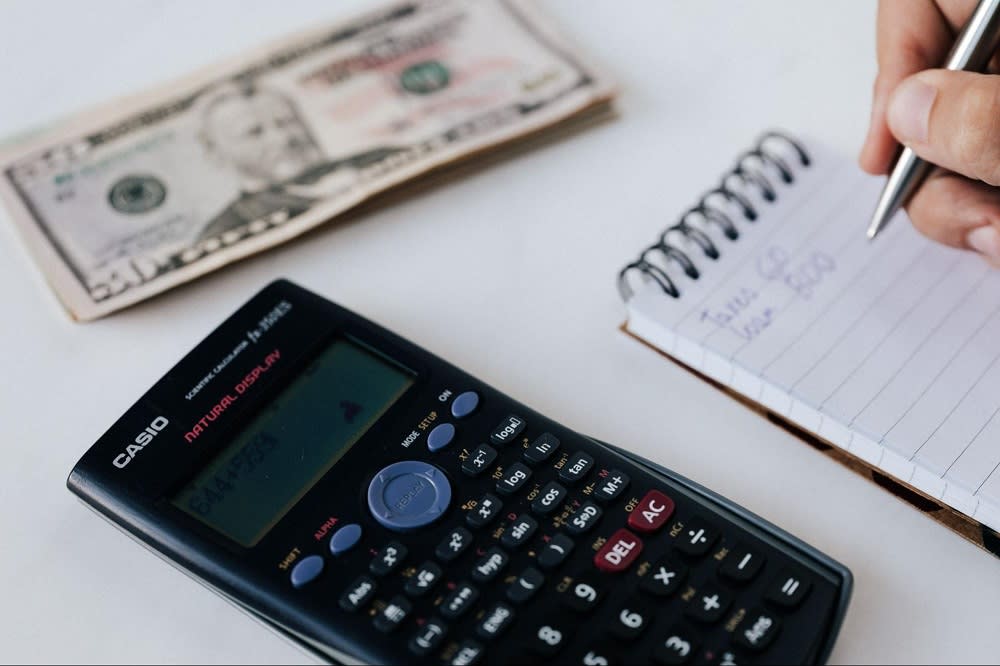 One of the most important factors to knowing it is time to sell your home is your financial situation. You will need a stable income and great credit to obtain your new home. What about the fees for selling the old home? That is where having positive equity comes in.

Equity can make selling the home a worthwhile venture. If your home is worth more on an appraisal than you have in mortgage costs, you have positive equity. This can help cover the selling costs like the balance of the mortgage, closing costs, and a down payment on your new home.

Another financial factor to look at is the mortgage of the new home vs the selling home. You want to be able to afford to move into the new home without stressing your financial situation. Selling when the market is favorable for sellers is a great option to assist with this. If the prices of comparable homes in the area have gone up and the time, they stay on the market is going down, you are ready to place the house on the market with a sizeable profit. Timing for the market is a huge consideration, but what about the timing between buying and selling?
Timing is everything
Once you have decided to sell your home, get past the sentimental ties that bind you, and know your financial situation is positive, and the market outlook is favorable, you need to consider the timing of the sale and purchase of the new home, condo, or apartment. Sell too quickly and you will need storage units and a place to stay until you have your new home's keys. If the home takes too much time to sell, you may be looking at paying for two properties at once.

Selling a home takes some time and effort. Plan for both situations and be prepared ahead of time to enact either plan. You can get lucky and sign your sale and purchase within a few days, but most transactions do not flow that well. Have the funds to cover a month or more of dual mortgages, or rent on a hotel room, apartment, and storage. Once you have your plan in place, you can begin to prepare for the hardest part of knowing if you are ready to sell, your emotional readiness, and your willingness to work for the sale.
Preparing the home and heart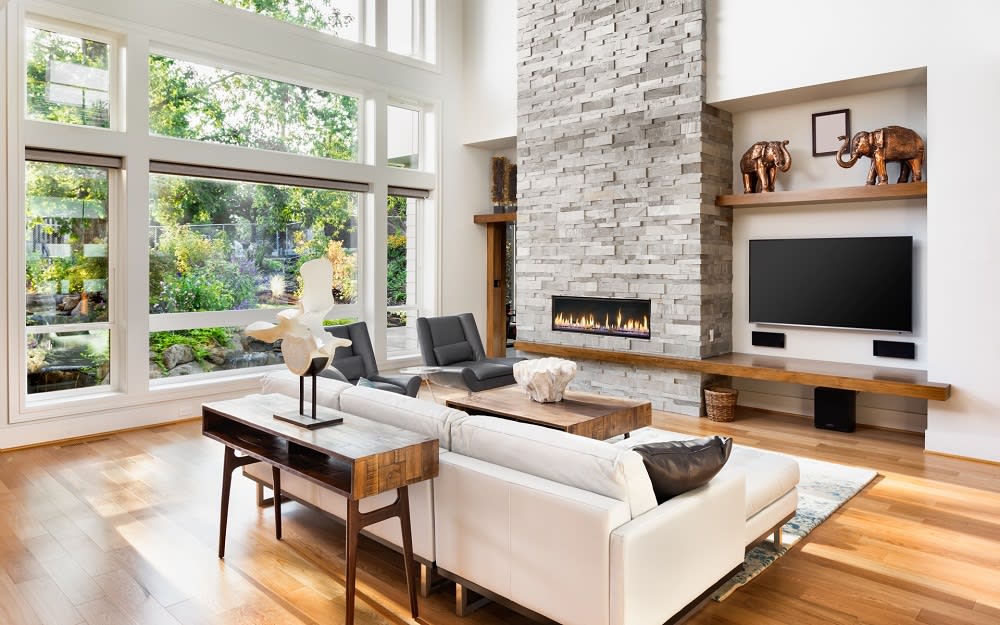 Emotional attachment to memories made in the home can hold a seller back from making that final decision to place a home on the market. No matter the motive for selling, you will still have to emotionally be prepared to leave the property. One of the best things to do to prepare yourself is to prepare your home for another person's presence.

Prepare yourself and your home for the work that is ahead and during the process, you will be able to find closure on this chapter of your life. Houses that are to be placed on the market need to have some basic work done before tours are set up. This includes cleaning and decluttering the home and storage areas. This would be a great time to relive memories through the objects in the home as you clean and pack up.

Once everything is safely cleaned and stored neatly, either in a storage unit or inside the home, then you can begin making the necessary repairs to make your home easier to sell. Fix the small things that aren't working, cover the unpopular colors of the walls with a neutral color, and make sure the lighting is in working order. You may also need to replace carpeting if it is looking worn. Make your home desirable by having a professional stage it or renovate it so that all the purchaser has to do is fill it with their own belongings and memories.
Work with Kevin McDonald
Now that you are better prepared to sell your home, you need a trustworthy company like Kevin McDonald Real Estate to walk you through the process. Sell your
Hopland land
, winery, vineyard, or
Anderson Valley ranch
with Kevin McDonald's expert real estate agents. Find your next dream home or sell your current one with the help of Kevin McDonald's team, who walk the path with you from the first contact to the closing.

*Header photo courtesy of Kevin McDonald Real Estate