At the confluence of great wine, culinary achievement, friends, and luxury, you'll find the bucolic town of Healdsburg nestled in the prosperous California Wine Country. This delightful town is revered for its eclectic offerings of all the finer things in life, balanced by the congenial atmosphere and down-to-earth personality of the town locals.

Functioning as the epicenter of Sonoma County's food and wine scene, Healdsburg is an enticing gateway to the region and a highly-coveted location for full-time residence. It's a top-ranked place to live in the area, beloved for its classic, small-town charms and lifestyle. Anyone seeking to live in Healdsburg will appreciate learning more about the town's real estate market as we monitor the latest trends and what is forecasted for the future.
Healdsburg, CA real estate market
This California city has a current median listing home price of $1.2 million and a median sold home price of $925.5k. The median listing home price per square foot is $689 per
Realtor.com
. As of December 2021, the median listing home price in Healdsburg was trending up 9 percent year-over-year. Homes have been selling for approximately the asking price, on average.
Like most areas in the country, Healdsburg is currently a red-hot seller's market, which will likely continue throughout the year. Homes in Healdsburg have been selling after an average of 100 days on the market, slightly up since November 2021 and from the same timeframe in 2020.
As of December 2021, there were 74 homes for sale in Healdsburg and 15 rentals ranging from $2k to $18,500 per month. This affluent enclave is known for its pricey listings, and prices are forecasted to continue rising throughout the region in 2022. Let's take a closer look at the median prices found from
this study
:
The median list price of single-family homes was $1.2 million in December 2021, compared to $1.1 million in 2020.

The median list price of condominiums and townhomes was $6.4 million in December 2021, compared to $425k in 2020.
Healdsburg housing market summary
The median list price is $1.3 million as of January 2022, which is less than a one percent change since December, reports Movoto. Since December, home resale inventories have also decreased by 5 percent, and the median list price per square foot also fell.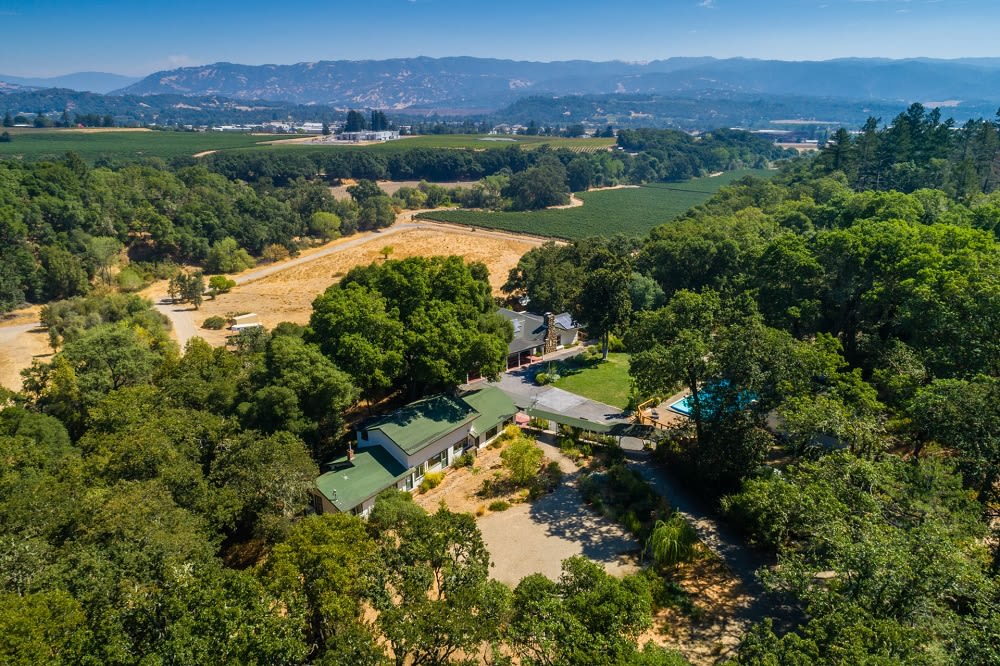 Recent Healdsburg market trends
Real estate costs in Healdsburg are some of the
highest in the nation
, although they don't compare to real estate prices in the most expensive California communities. The most common housing type in Healdsburg is the single-family detached home, as they account for 74.72 percent of the city's housing units.
Other popular types of housing include homes converted to apartments, rowhouses, attached homes, high-rises, large apartment complexes, and duplexes. Most homes are three and four-bedroom houses, primarily found in single-family detached homes. Adored for its charming 19th-century atmosphere and housing, many Healdsburg properties were constructed in the late 1900s. This turn-of-the-century architectural style created a specific style of home that continued to be popular through the 1990s.
A smaller amount of housing was constructed in 2000 and beyond. In the last decade, Healdsburg has experienced some of the highest home appreciation rates of any community, increasing 90.22 percent in ten years, putting Healdsburg in the top 20 percent nationally for real estate appreciation.
These numbers indicate that Healdsburg is one of the country's best long-term real estate investments for home buyers and investors. Those percentages have dropped some in the last couple of years amid the pandemic, but Healdsburg is still home to highly desirable real estate properties.
Is purchasing Healdsburg luxury real estate a profitable investment?
Economists predict that Healdsburg is
trending positively
, with analysts believing buying a house in Healdsburg is a profitable investment and a solid addition to any investment portfolio. It's worth looking back at the market reports from 2020 to see how the city fared during the start of the pandemic. Similar trends are apparent in Healdsburg with the recent surge of new COVID variants like Delta and Omicron. Even though 2020 marked an unprecedented year, the
Healdsburg housing market saw a surge
.
Given the area's luxurious amenities and idyllic, suburban setting, it's not surprising that more homeowners were seeking to buy property here. Pandemic-era buyers are almost exclusively leaving behind larger metropolitan cities in favor of the quiet, spacious lots provided by smaller, residential communities, especially as the work-from-home environment seems to be here to stay.
Healdsburg has the highest per transaction value on their homes and has seen less activity than some of the surrounding wine country communities, such as Sonoma, where the homes are more modestly-priced. Nevertheless, Healdsburg is a charming little town nestled along the scenic Russian River, making it especially attractive to those seeking riverfront properties in a wealthy, exclusive part of California's wine region.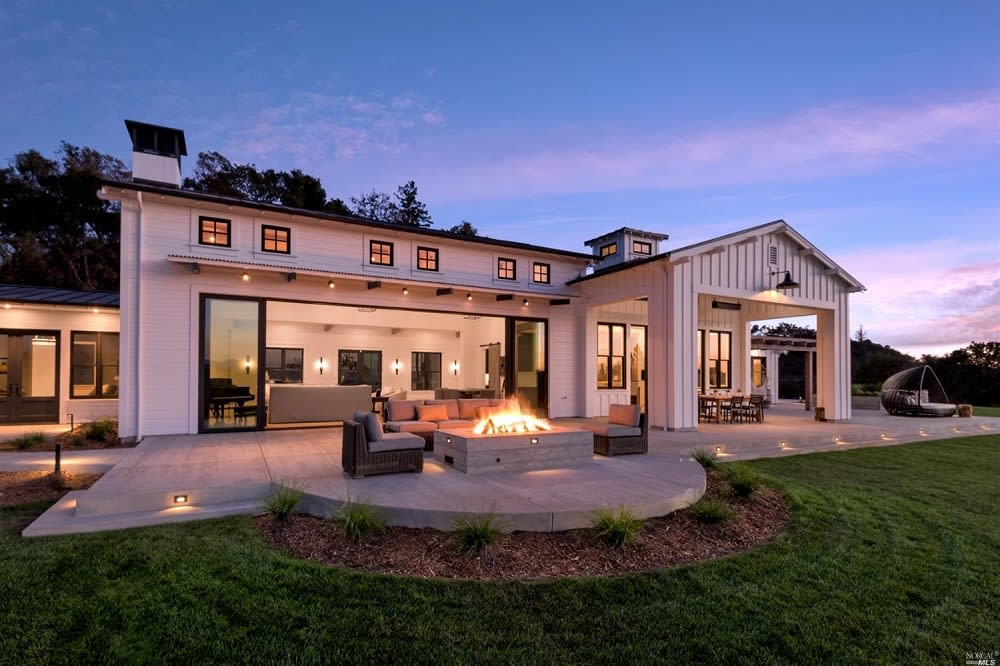 Home prices are on the rise
Last year was unprecedented in many ways for the entire country, but things should gradually slow down in 2022. That said, expect mortgage rates to rise by year's end. The Federal Reserve is planning to raise interest rates as many as three times and as early as March 2022 to combat inflation. However, the surge of Omicron across the nation could cause the Fed to postpone its plans. It's hard to predict exactly what will happen.

Experts are predicting that prices in Sonoma County will rise in 2022. Thankfully, the price hikes should come in smaller increments, but the luxury market will remain competitive as international buyers return and inventory remains low. Increased demand combined with inventory scarcity will push prices upwards.
The pandemic's impact on real estate
It's interesting to monitor the ways that the
pandemic has impacted the real estate market
in Healdsburg and the country as a whole. Every state and city has been impacted in one way or another, with some divergence in the way U.S. property markets are now diverging.
Even though the pandemic halted many people in their tracks, it also motivated millions to pack up and move, mostly encouraged by the economic staying power and a desire to refocus on what they want from their permanent residences while spending increasingly more time at home.
Smaller towns like Healdsburg benefited from this growing change in the workforce and work-from-home environment while the country's largest cities started to slip as people left urban areas in favor of suburban neighborhoods. The impact on the industry was less than what was anticipated in 2020.
Looking ahead at 2022
As we progress into 2022, the chaotic market should slowly start to ease, although it will still be relatively slim pickings for home buyers as inventory has not yet caught up to the increased demand. For buyers looking to find a home in 2022, it is recommended that you get pre-approved as soon as possible to give you more rein in the housing market when you're searching for your next investment.

When it comes to selling your home, sellers will experience much less competition this year because of low inventory. Bidding wars are still likely to happen and home price trends are expected to continue rising, albeit at a slower pace. Mortgage interest rates are still low for the time being and while the Fed will hike interest rates this year, we won't see the impact until a bit later. Still, if you are planning to buy, you should act now so you can lock in a lower mortgage rate on your home.

There's no better place to live out your fantasies of a luxury lifestyle than in California's Wine Country. If you're ready to make the move to this beautiful area, contact Kevin McDonald today.

*Header credit: Sonoma County Tourism